Experience to See It, Integrity to Report It
Proudly Serving the Inland Empire and the Surrounding Region
A Lasting Impression

When you take a long, hard look at the home you're planning to buy, are you sure that you're seeing it for what it actually is?
First impressions aren't enough, and with this type of investment, it's important to dive in a little deeper to see what's really going on. At Top View Inspections, we offer an investigative home inspection that will take you through the ins and outs of a home's construction, revealing information about the property that may not be outwardly apparent.
It's our goal to leave a lasting impression by helping you on your journey to owning a home you'll love—and not a home you'd love to move on from.
Experience Is the Only True Alternative
California is one of several states that does not require home inspectors to be licensed in order to operate professionally. This is troublesome for prospective clients because there's no clear metric in place to determine if a home inspector is truly qualified. Fortunately, Top View Inspections' owner and inspector Corey Mann has extensive industry experience and trusted outside certification showing that he is the right man for the job.
18 years in the home inspection business has given Corey a level of experience that is paramount for providing a thorough, professional service that clients can count on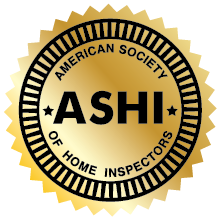 Corey is an ASHI Certified Inspector (ACI), meeting the association's rigorous Standard of Practice and Code of Ethics that have made them a trusted name in the industry nationwide
Corey is not just a home inspector—he's a licensed General Contractor who knows his way around a home's construction, having built and remodeled numerous homes from the ground up
Detailed Inspection Reports Are All About Your Convenience
At the end of a home inspection, we'll gather our findings into a comprehensive inspection report that will be available within 24 hours when you log in on our website.
Thanks to owner and inspector Corey Mann's experience as a General Contractor, he's able to explain each area of the home in a straightforward way that's just technical enough to give you a clear understanding of what a component does and how noted defects can be problematic for the integrity of the home.
To help you out during final negotiations, we also provide access to the easy-to-use Create Request List™ (CRL)™ feature by HomeGauge.    
The Create Request List™ (CRL)™
This intuitive digital feature will allow you to take defective items from your inspection report and move them over to a customizable project and repair request list
• • •
For any defective time, you can request repair, replacement, or a monetary figure that you'd like to have reimbursed
• • •
The CRL™ is designed with your convenience in mind—you can access your request list from most mobile phones, tablets, laptops, and personal computers
Serving the Inland Empire and the Surrounding Region
We provide professional home inspection services to all of the Inland Empire and the surrounding areas, including Temecula, Murrieta, North San Diego, and Orange County.
At Top View Inspections, we love to work with prospective homebuyers, offering a detail-oriented home inspection that shapes and strengthens your knowledge of a home so that you can succeed in making a secure real estate transaction. Contact us today to request an inspection.
Weekend appointments are available by request. Online payments are accepted.

CERTIFIED HOME INSPECTOR
Corey Mann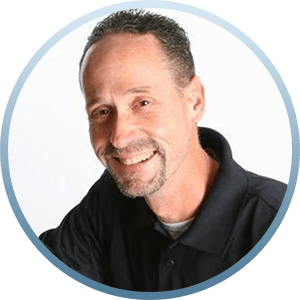 ADDRESS
40575 Cal Oaks Road
D-2 #146
Murrieta, CA 92562